The website is optimized for both mobile user experience & desktop browsing. Use a smart phone or other mobile device on the crawl for web app views.
Artists Directory with image galleries, links, & directions
Media Categories to locate art genres
Site listings to guide your crawl
Interactive maps of artists, sites, & landmarks
Frequently Asked Questions
How do I navigate the website?
The top menu guides to basic sections of the website.



This website is clickable & touchable—just click/touch items of interest.
How do I find Artists & Art?
Artists are organized by addresses, media Categories, and sometimes at Sponsor sites. Scroll through artist listings, select a Category, or Search for artist names or descriptions of artwork.
Start on the Artists Directory page with Listings:
There are three ways to find Artists & Artworks:
Search

Use the search box to enter an artist's name or type of artwork you are looking for.
Filter


Use the filter at the top of a set of artists for a list of categories.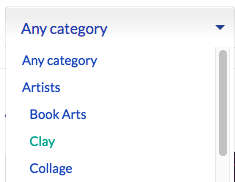 Select from the dropdown list. Artists in Any category is the top default, or scroll through the list of categories to select a specific genre of artworks.
Map
Use the interactive map to zoom in & move around a geographical location in the Greater Longfellow neighborhood of Minneapolis. You'll see streets, landmarks, & businesses.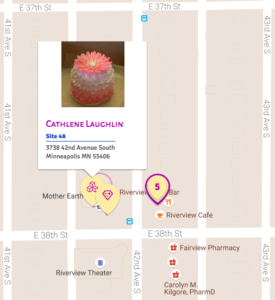 Balloon numbers indicate how many Sites are located in a small region.
Click on a balloon with a number to zoom in & see the various Sites with Artists, each represented by a Category icon.
Click on a single Category icon to reveal a popup card for that artist showing their name, artwork, site #, & street address.
How do I switch between Artist Listings & the Map?
The web directory displays Artist Listings & LoLa Crawl Map side by side for desktop browsing.
For mobile, toggle the Icons for Cards & Map views:



Is it safe to use the Interactive Mapping on my mobile device?
We do not ask for nor track your geographical location. You may use the Location search box on the map to manually move to a specific area.

For example, either of the following Location terms will zoom to that site on the map:
Longfellow Grill
2990 West River Parkway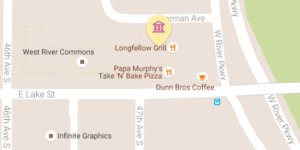 How do I  navigate on my mobile device to a Site?
↳ Get Directions on an Artist page links to Google Maps on mobile devices.
(You will leave our website to Get Directions on your mobile device.
How does an artist get into the LoLa Art Crawl?
There is an annual call for artists in the Greater Longfellow neighborhood to enter the LoLa Art Crawl. Please email us at [email protected]